Home Visits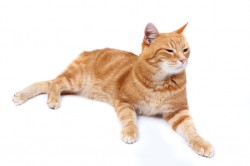 The practice is able to provide home visits. This service is dependent on staff availability and needs to be arranged in advance.
When the time comes to put a beloved pet to sleep, many clients will prefer us to arrange this in their home or garden to make the experience as peaceful and familiar as possible.
Some owners with mobility difficulties or pets that dislike travel or the veterinary surgery may request home visits for routine vaccination and consultation appointments.
Home visits will usually take place between 11am and 3:30pm Monday to Friday and should be arranged via Reception with as much notice as possible.
Home visits are not suitable for patients with more complex conditions. These patients are best served by attending the practice where the veterinary team will have access to a full range of equipment, medicines and facilities.
Please be aware that additional charges apply to home visits. This charge is in addition to the cost of the consultation, vaccination or other treatment and is as follows:
Less than 3 miles from the surgery £102.28
3-10 miles from the surgery £112.50
Over 10 miles £141.16
Visits outside of standard opening hours may only be carried out in exceptional circumstances, at the vet's discretion, and are charged at higher rates. This is because attendance of the on-call vet away from the practice outside of normal hours would compromise the service available to other patients and clients.
Latest News
Read the latest information, offers and advice by reading our practice newsletter.
You can make an appointment, order repeat prescriptions or register online.