Home Visits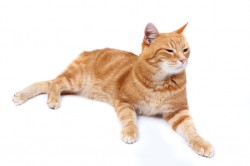 The Acorn House team are able to visit you and your pet at home if this is more convenient.
Some of the reasons that our clients may request a house visit are listed below:
Transport and mobility difficulties (for pets or their owners)
Pets that are nervous about visiting the surgery
Pets that get overexcited about sitting in the surgery waiting room
Behaviour assessments are almost always better performed in your pet's home environment
When the time comes to put a beloved pet to sleep, many clients will prefer us to arrange this in their home or garden to make the experience as peaceful and familiar as possible
House visits are routinely booked between 10:30am and 4pm Monday to Friday. If possible, we appreciate advance notice so that we can arrange our other commitments around your visit. However, we understand that pets do not always become ill at convenient times so please call us on 01234 261839 to discuss your needs – we are here to help.
Please be aware that additional charges apply to home visits. This charge is in addition to the cost of the consultation, vaccination or other treatment and is as follows:
Less than 3 miles from the surgery £85.24
3-10 miles from the surgery £93.75
Over 10 miles £117.63
Visits outside of standard opening hours may only be carried out at the duty vet's discretion and are charged at higher rates.
Latest News
Read the latest information, offers and advice by reading our practice newsletter.
You can make an appointment, order repeat prescriptions or register online.