ID Chips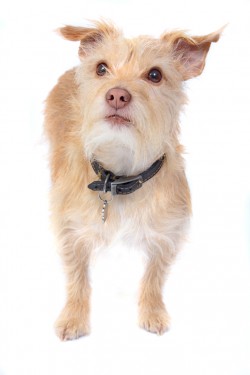 It is possible to inject a tiny microchip hardly bigger than a grain of rice into your animal. If it's a dog, cat or rabbit this will be into the scruff of the neck. This can be done at any age. Microchipped dogs and cats are given a collar tag to show that they have been microchipped - this acts as a deterrent to thieves. Most commonly dogs and cats are implanted, but microchipping is suitable for small mammals, reptiles, birds and fish.
If your pet should go missing, most vets, animal charities and local authorities have microchip readers so when someone hands your pet in, they can read the unique microchip code. This identifies your pet on a central database so that you can be contacted and your pet returned.
All cat owners must have their cats microchipped by June 2024.
From the 6th of April 2016 every dog owner in England will have to microchip their animal, owners who do not comply could face fines of up to £500! BVA guide to new law
You can even get a cat flap that will read only your cats microchip! Ask at the surgery for more infomation or go to www.sureflap.co.uk
We encorage all owners to have their pets microchipped and this is why we offer one of the lowest prices in Bedford. At just £25 it is definitely worth it!
Latest News
Read the latest information, offers and advice by reading our practice newsletter.
You can make an appointment, order repeat prescriptions or register online.