Practice Vacancies
Acorn House Veterinary Hospital is an RCVS accredited Small Animal Hospital. We are owned by the Royal Veterinary College (RVC) which is rated as the top veterinary school in the world (QS World University Rankings). Our hospital is purpose built with its own car park, spacious waiting area and 5 large, air-conditioned consult rooms. We have separate cat, dog and exotic wards, waiting areas and isolation wards. There is also a scanning room, dental suite and two operating theatres.
Our staff include professionals with post graduate qualifications including, RCVS Advanced Veterinary Practitioners (Small Animal Surgery, Small Animal Medicine, Exotics, Companion Animal Behaviour), nurses with advanced diplomas and certificates and client care team with registered veterinary receptionist awards.
Staff wellbeing is just as important to us as the clinical service that we provide. We have mental health first aiders and an employee assistant programme provided through BUPA. As an ongoing thank you to our staff we provide a stocked kitchen, a private garden area and weekly Yoga classes.
Acorn House is proud to be members of the Living Wage Foundation, Investors in the Environment and the Cycle to Work Scheme. We are also designated an ISFM Gold Standard Cat Clinic, Dogs Trust Dog Friendly Clinic, and RWAF Silver Rabbit Friendly Practice.
Acorn House Veterinary Hospital encourages and values all opinions and suggestions from team members and clients. We are proud of our talented and diverse workforce where new ideas are shared in a safe space creating a positive, friendlier environment. We aim to be truly representative of our clients and all sections of society.
Our Equality, Diversity and Inclusion leaders represent the protected characteristics of age, disability, gender reassignment, marriage and civil partnership, pregnancy and maternity, race, religion or belief, sex, and sexual orientation. Their primary objective is to be the voice for the protected groups while celebrating, promoting, and educating others.
Acorn House does not tolerate any forms of bullying, harassment, and any other forms of discrimination.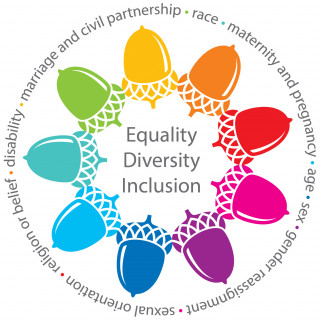 ---
RVN To Join Our Royal Veterinary College Teaching Hospital In Bedford
We are looking for two registered veterinary nurses to our join our Royal Veterinary College teaching hospital in Bedford
The position is five days a week, each being an 8-hour shift between 7.30am and 8pm
No out of hours on call
Candidates will be self-motivated and be able to deliver and maintain a high standard of care, they will need excellent client communication skills, along with the ability to work as part of a team as well as independently.
Our positions offer the opportunity to be involved with all routine procedures including radiography, theatre work, laparoscopy, nurse consults, and nursing care to hospitalised inpatients.
Benefits pro rata
Salary range between £26,250 and £34,125 dependent on experience
39.5 hour working week
30 days holiday including Bank Holidays, increasing to 33 days after 3 years service
2 paid personal days to help with unexpected events.
Enhanced Maternity pay
3 days paid CPD leave
Generous CPD budget including unlimited online CPD with the RVC
Opportunities for certificates if desired
Generous staff discount scheme for employee-owned pets
Annual pay reviews
Employee Assistance program
Excellent in-house training and support
Workplace pension scheme
VDS cover & RCVS fees paid
Cycle to work scheme
For more information or to apply please call or email your cv to
Kerry Skinner, Head Nurse
kerry.skinner@acornhousevets.co.uk
01234 261839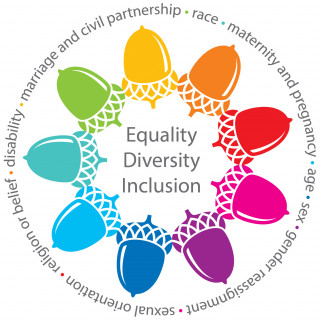 ---
Small Animal Vet Bedford
A vacancy is expected to arise in Autumn/Winter 2023 - the practice encourages prospective applicants to contact the practice for an informal chat in the first instance.

Acorn House is the Royal Veterinary College's workplace teaching hospital in Bedford.
We operate as a successful first opinion practice with students observing how the practice functions. If you are a vet wishing to develop clinically we have excellent facilities, exciting caseloads and offer support for undertaking certificates. Senior vet position (with management duties) available for AVP applicants.
Opportunities to develop a teaching career (funding for PGCert in Veterinary Education) if desired
100% small animal hospital (single site)
11-vet team with AVPs and certificate holders
ISFM Gold standard cat friendly clinic with separate cat ward
Doppler ultrasound, digital x-ray, laparoscopy, blood pressure, full in-house lab, blood gas analysis and tonometer, gastroscopy and bronchoscopy
Dental suite with digital dental x-ray
TPLO kit, PAX locking plate system, MicroAire drill/saw
Competitive salary with out-of-hours bonus scheme
RCVS, BSAVA and VDS subscriptions paid
1 full weekday off each week
Nurse on site 24 hours
OOH rota (from home) for nights and weekends (1 week night every 2 weeks;
1 weekend on call every 2 months).
Generous CPD allowance including unlimited online CPD with the RVC and full funding for certificates /AVP
Enhanced maternity pay
Cycle to work scheme
Enquiries and applications to Katharine Nelson, Practice Principal - katharine.nelson@acornhousevets.co.uk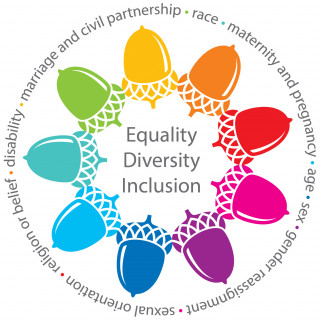 ---
Latest News
Read the latest information, offers and advice by reading our practice newsletter.
You can make an appointment, order repeat prescriptions or register online.