Surgery Hours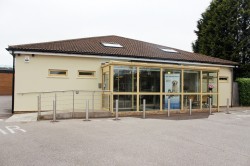 Opening Hours
Monday to Friday 8.00am - 8.00pm
Saturday 8.00am - 4.30pm
---
Consulting Times
Consultations are by appointment only
Monday to Friday 8.00am - 7.15pm
Saturday 9am - 4pm
We believe in continuity of care and aim to ensure that you see the vet of your choice when booking your appointment.
---
Nurse Appointments
Our registered nurses provide nurse appointments for the following
Clip Claws
Weight checks
Worming
Microchipping
Blood pressure monitoring
Stitch removal
Second vaccination
Post operative checks
Please contact reception to book an appointment with a nurse.
---
Please remember
If you are unable to keep an appointment, please let us know
If you are bringing more than one animal with you tell the receptionist when booking the appointment.
---
Emergencies
For details of what to do in an emergency see our Emergency page.
Latest News
Read the latest information, offers and advice by reading our practice newsletter.
You can make an appointment, order repeat prescriptions or register online.