About Our Veterinary Hospital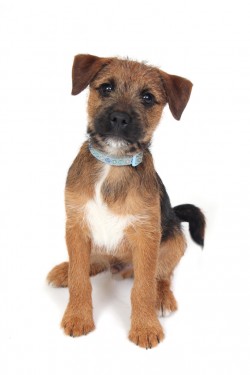 Acorn House Veterinary Hospital has been at its present site in Brickhill since 1999, and was located on De Parys Avenue in Bedford for many years prior to that. Initially a mixed farm and small animal practice, the hospital has focused on small animals since 2017.
In 2018 Acorn House Veterinary Hospital was acquired by the Royal Veterinary College (RVC). The RVC is ranked as the top veterinary school in the world (QS World University Rankings) and offers undergraduate and postgraduate programs in veterinary medicine, veterinary nursing and biological sciences. Although Acorn House continues to operate as an independent practice, veterinary students from the RVC observe how the practice works by attending placements at the practice. The RVC felt that Acorn House had the right facilities, experience and ethos to take on this flagship role for their students.
What is the benefit for Acorn House and its clients?
Acorn House staff have access to the specialist vet services, knowledge, research and training available at the RVC so they can work to a high standard and develop further experience and qualifications in the areas that interest them.
Because Acorn House is owned by a prestigious educational establishment, clients can be reassured that veterinary knowledge and best practice are the top priority for the team treating their pets. For tricky cases, advice can be sought from specialists at the RVC and patients requiring advanced inpatient care can be referred to the RVC Queen Mother Hospital
.
Who runs Acorn House?
The Practice Principal of Acorn House is Katharine Nelson, who has been a veterinary surgeon at the practice since 2003 and is recognised by the RCVS as an Advanced Veterinary Practitioner in both Small Animal Surgery and Companion Animal Behaviour. The Deputy Principal is Gaynor Dudley, who was previously one of the practice partners and is responsible for the non-clinical parts of the business. They are supported by Vice Principal Rosie Theakston (who has worked as a veterinary surgeon at Acorn House since 1998 and holds a PgCert in Veterinary Education), Head Nurse Kerry Skinner (who holds a Diploma in Advanced Veterinary Nursing and a certificate in Emergency and Critical Care and joined Acorn House in 2001) and Paul Harris-McCulloch, the Practice Manager (Paul holds a Certificate in Education and a Higher National Certificate in Business and began his veterinary career at Acorn House in 1998).
Acorn House is an approved VNTC (Veterinary Nurse Training Centre) and we have five clinical coaches. Acorn House is listed as a Small Animal Veterinary Hospital in the Royal College of Veterinary Surgeons practice standards scheme.
Latest News
Read the latest information, offers and advice by reading our practice newsletter.
You can make an appointment, order repeat prescriptions or register online.